Servers available
Choose from
available servers

in stock
Model
Price
CPU
Disc
RAM

Basic

9

PLN
One-core ARM Cortex-A8 1GHz
16GB SDCARD
1GB DDR3
Order

Basic+

29

PLN
Quad-core ARM Cortex-A7 1.2 GHz
16GB SDCARD
1GB DDR3
Order

Optima

99

PLN
1 x E3-1220 3.1GHz
1 x 1TB HDD
8GB DDR3
Order

Advance

249

PLN
2 x Xenon X5660 2.8GHz
2 x 1TB HDD
16GB DDR3
Order

Pro

349

PLN
2 x E5-2450 @ 2.1GHz
2 x 1TB HDD
64GB DDR3
Order
Contact
Haven't found a server for you?
Write to us!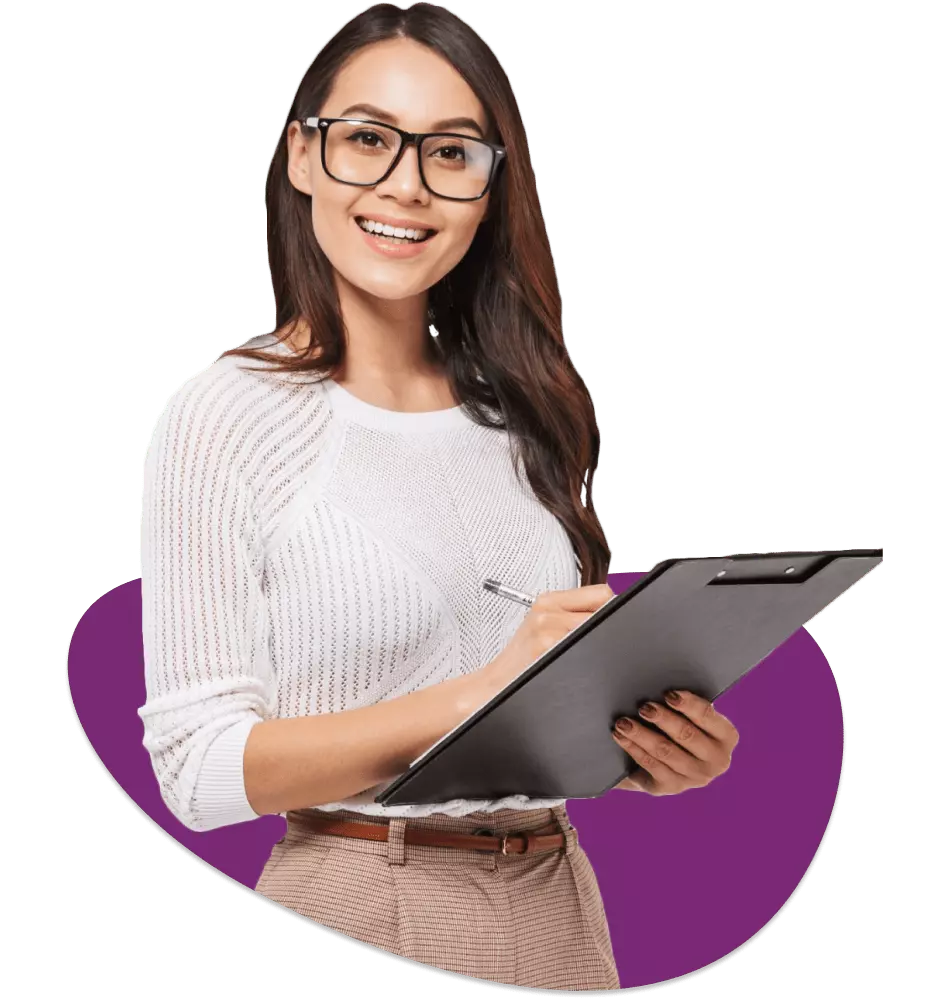 Dedicated server -
Baremetal
When to choose a
dedicated server

?

Dedicated servers are the perfect solution for your business, offering the performance, reliability and security you are looking for. Specially configured machines will allow you to optimize the operation of your company. In addition, the server resources are exclusive to you, so you can be sure that the highest quality service is provided. Our machines are fully secured so you can rest assured that your data is safe.
Benefits

of a dedicated server

Dedicated servers offer a number of benefits, including:
Full access to server resources.
Ability to install any software.
Reliability and performance.
Data and application security.
Scalability for business development and optimization.
If you are looking for a solution that will allow you to scale your business, develop and optimize it, a dedicated server is the perfect choice.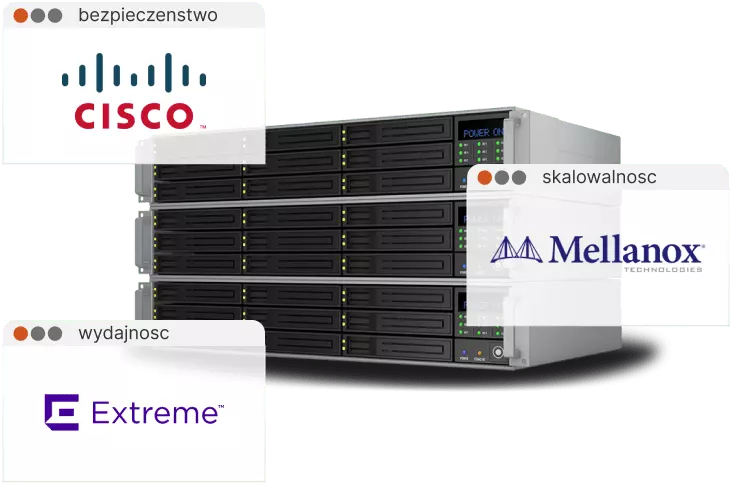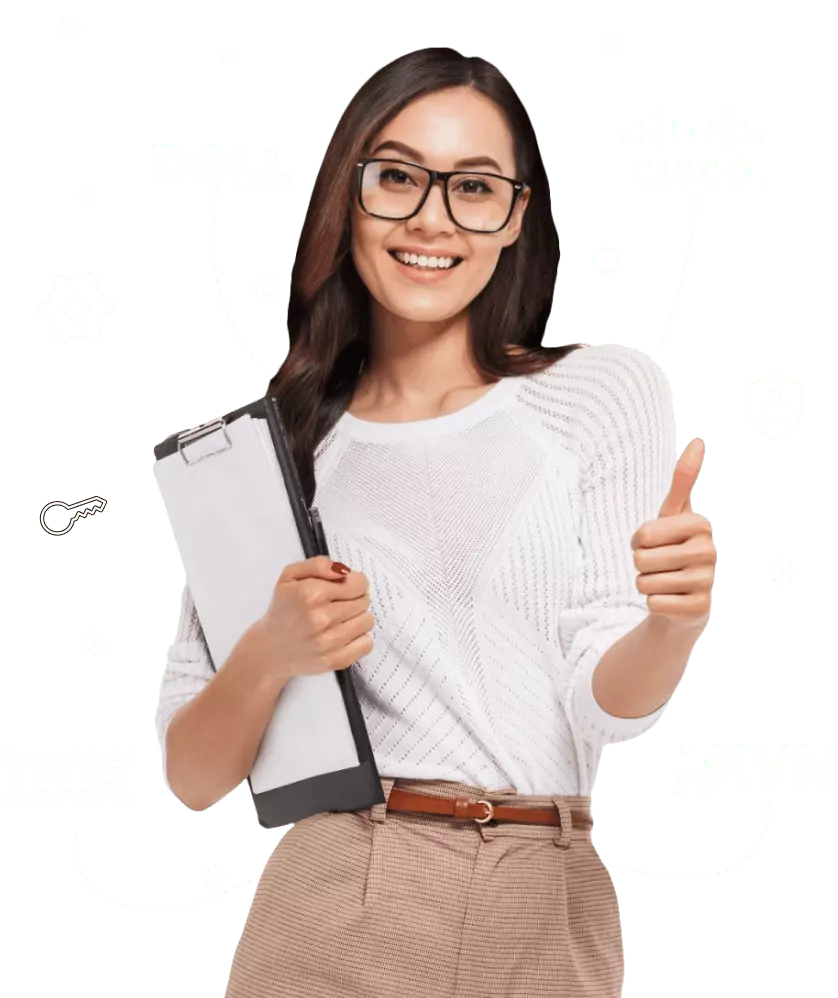 We care about the
safety

and

reliability

of our solutions.
A dedicated server is an
ideal solution for companies
Companies that need increased security and reliability. It gives the user full access to server resources and the ability to install any software, while ensuring maximum security of data and applications. In addition, server resources are exclusively for the user, so he can be sure that he receives the highest quality services.
100% performance

of your server

If you need powerful computing power, a dedicated server is the service for you. It offers full machine performance just for your needs. You can choose from among the solutions prepared by us or describe your requirements and we will choose a solution for you. In the case of a dedicated server, the possibilities are practically unlimited!
positive
Why
worth choosing Korbank

?

Performance
Dedicated solutions for your business. We offer unlimited performance of one server or cluster of machines equipped with, among others, Intel® Xeon® Platinum, NVME disks, DDR4 RAM.

Security
DataCenter complies with the ISO-27001 standard, offering the highest level of security for your data. We have an autonomous, multi-stage access control system, a modern CO2 extinguishing system and anti-DDoS protection.

High availability
Thanks to the redundancy of cooling and power systems and a reliable backbone network, we are able to offer an SLA of 99.998%. 24/7 monitoring allows us to react immediately to detected failures and remove them immediately.

Redundancy
We have independent connections with a capacity of 2.5 MW, double medium voltage (MV) switchgears, two transformers and two high voltage power lines in separate zones. UPS emergency power supply and power generators.

Ecology
Taking care of our planet! We use heat recovery from servers, which we then use to heat the office part of the building. Our company has been using electric cars for a long time and is compliant with the Zero Waste approach
FAQ
Check out
the frequently asked questions
What is a dedicated server?

A dedicated server is a service in which the server is used by one user. This means that the user has full access to all server resources, including processing power, storage space, memory, and networking. A dedicated server is a good solution for people who need a lot of computing power, disk space, high performance and security. A dedicated server is delivered by us with an installed operating system and software that can be customized by the customer.
Can I edit dedicated server parameters?

If you need a non-standard configuration and none of the above meets your expectations, we can configure a dedicated server according to your requirements. Contact us.
How can I manage my dedicated server?

We offer several ways to manage a dedicated server:

SSH console - server management through know commands and ssh session
IPMI - access to the server's remote desktop and all its parameters
Dedicated server or VPS?

A dedicated server is a good solution for people who need a lot of computing power and expect full access to server resources, and want to have more control over their server and be sure that it will not be shared with other users. However, a dedicated server requires more involvement in its management and maintenance than a VPS server.
What operating system can I install?

We offer installation of all the most popular operating systems such as:

Debian
Ubuntu
CentOS
Windows Server

If your system is not listed, please contact us.